Hello, I'm Dan!
I am a Strategy & Operations leader working with growth stage and Fortune 500 technology and digital media companies. I am deeply passionate about data, analytical thinking, creative problem solving, and cross-functional project management.
I am currently working and residing in Brooklyn, NY. In my spare time I enjoy learning new technologies (Web3), home-brewing beer, playing guitar, 35mm photography, and cooking sous vide.
Work
Strategy & Operations
With over 12 years of experience leading global BizOps & Strategy teams, I have a diverse background spanning the technology, e-commerce, media & advertising, music, and streaming video / CTV industries.
Creative Problem Solving
At my core, I am a creative problem solver with immense curiosity. I help break down communication silos, drive cross-functional team alignment, lead quantitative and qualitative analysis, and empower data-driven decisions to answer the most important strategic questions.
Cross-functionality
It all starts with empathy, deep listening, forming relationships with people, looking at things from others' perspectives, gathering input from a broad group to build consensus, building alignment around a common goal, effective communication of that goal, and data-driven decision making.
Platforms, Tools, and Code

Advertising
FreeWheel
Google Ads Manager
Facebook Business Manager

Analytics
Hotjar
Keen.io
Mixpanel
Amplitude
Google Analytics
YouTube Analytics

Business Intelligence
Looker
Tableau
Metabase
Periscope

CRM
Boostr
Salesforce
Operative.One

Code Platforms
SQL
Bash
GitHub
Python
Javascript
PHP/CSS/HTML
React + GraphQL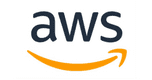 Data
BigQuery
Snowflake
AWS/Redshift

Marketing
HubSpot
SendGrid
WordPress
MailChimp

Presentation
Keynote
PowerPoint
Google Slides
Illustrator/Photoshop

Project Management
Want to connect?
Please provide details into your project, thank you.